Pho - (fo or fa) however you say it - I LOVE it. My friend Jade recently introduced me to this yummy Vietnamese noodle soup and I can't stop thinking about it. We had ours at the Basil restraunt in Weston.
It looks simple, so I decided to look up the recipe for chicken pho. I found this one on the Steamy Kitchen website: http://steamykitchen.com/139-vietnamese-chicken-noodle-soup-pho-ga.html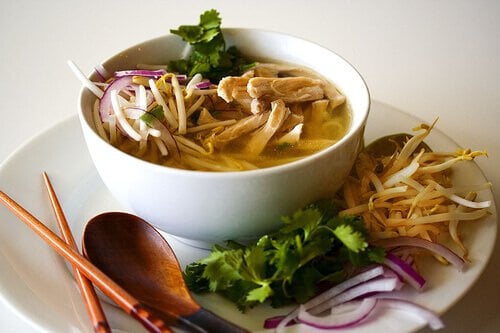 My mouth is watering just looking at this picture....I can't wait to use one of my stewing hens to make this!
Blessings from Ringle, Wisconsin.