Last year at this time, my little corner of this world - Ringle, Wisconsin, was setting records for one of the warmest Springs on record. We had trees budding out, green grass, tulips...you know. However, on or about this date last year, we had a hard frost and snow storm - it is Wisconsin after all. Those tender buds froze and dropped off - hence, a bad flowering fruit tree year - no apples or cherries. The record temperatures stopped the maple trees from doing what many in our area depend on - having sap run for syrup. The people who depend on the income from these industries were really hurting.
So, as I look out the window this morning, listening to my furnace "kick in", I won't be disappointed in the weather. Mother Nature might have Spring coming a little late - when it does finally arrive it will be so much sweeter - along with the abundant maple syrup.
Blessings from Ringle, Wisconsin.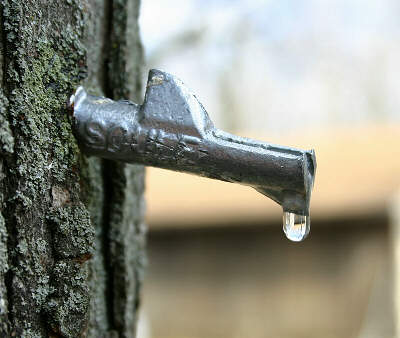 Ecclesiastes 3:1
To every thing there is a season, and a time to every purpose under the heaven: