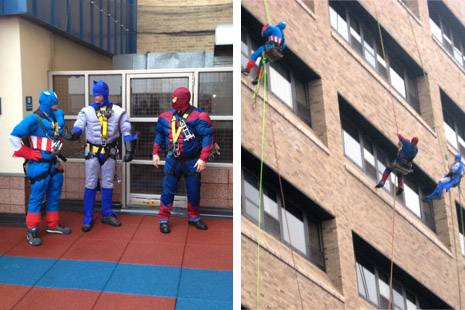 http://wsau.com/news/articles/2012/dec/03/superheros-save-the-day-for-hospitalized-children/
I just had to share this story with you. Please read at the link above.
Many of my followers know that my daughter Anna is a cancer survivor. At 11 she was diagnosed with a rhabdomyosarcoma tumor in her bladder. She spent a year in treatment, radiation and surgery. Much of that time spent looking out these very same windows. It was a tough year, Jesus did heal her and she is in remission now - 6 years out!
I thought this was such a nice idea - God bless you guys. Your business is called Brightway - and you did brighten a day!
Blessings from Ringle, Wisconsin.